Music within the Jade Cocoon series as a whole is very prevalent and aids the stories and settings to a high degree. Kimitaka Matsumae composed the music for both the first and second games. It is currently unknown if he composed/programmed any music or FX for Jade Cocoon: Gaiden (a mobile game), a side story and technical sequel to the first game.
Currently, only one official soundtrack has been released for the series, that being the release 玉繭物語 (オリジナルサウンドトラック) [Jade Cocoon Story (Original Soundtrack)] for the first game, containing 35 tracks.
[more info pending]
Soundtracks
Edit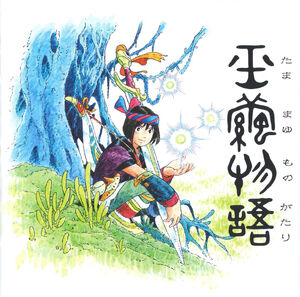 Ad blocker interference detected!
Wikia is a free-to-use site that makes money from advertising. We have a modified experience for viewers using ad blockers

Wikia is not accessible if you've made further modifications. Remove the custom ad blocker rule(s) and the page will load as expected.