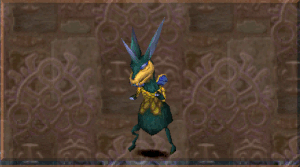 Basic Intel


Hexadecimal ID: B6
Finding places: Eternal Corridor
| | | | |
| --- | --- | --- | --- |
| Attack | 170 | Defense | 40 |
| Magic Attack | 30 | Magic defense | 140 |
| Speed | 160 | 6th stat | 60 |
| | | | |
| --- | --- | --- | --- |
| Poison | 40 | Sleep | 40 |
| Flesh-To-Stone | 40 | Instant Death/Critical | 40 |
Appearance
Weakest Form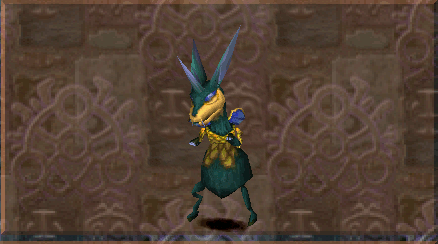 Fully Grown (downscaled image)
Items Dropped
Common
Rare
Related Minions
Trivia
A Minion called Lugadreg (A Wind-type of the Ku Genus) appears in Jade Cocoon 2 who's relative Giralooza (a Fire-type Ku) is said to be a descendant of Jirahl. Though Jirahl is a Water-type and Giralooza is a Fire-type, it's Beast Notebook description may in fact be referring to Jirahl's whole family of relatives, though it's not explicitly stated that Lugadreg descended from Arvalzak.
Ad blocker interference detected!
Wikia is a free-to-use site that makes money from advertising. We have a modified experience for viewers using ad blockers

Wikia is not accessible if you've made further modifications. Remove the custom ad blocker rule(s) and the page will load as expected.